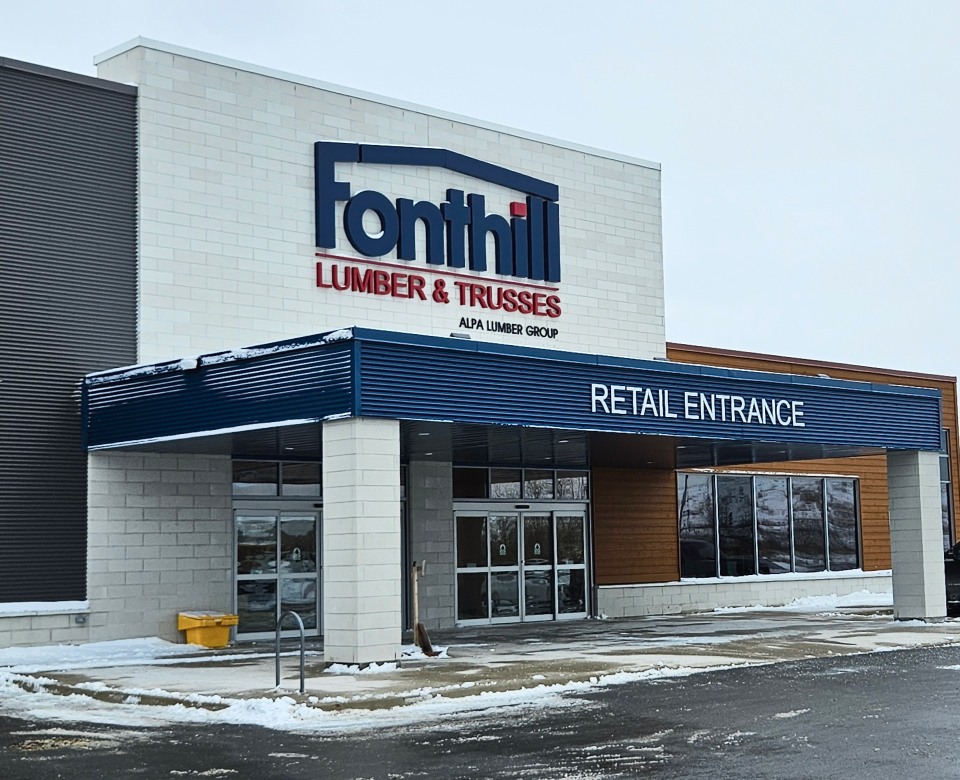 We are the best-in-class products & solutions
Fonthill Lumber & Trusses is a prominent supplier of lumber and roof trusses. We pride ourselves on having established a reputation for delivering the highest quality products and customer service to builders and homeowners across the Niagara region and beyond. Our company has been around since 1951, fostering strong relationships with many of our clients for decades. Currently a part of the Alpa Lumber group of companies, Fonthill Lumber is renowned for its lumber products and roof truss designs.

Fonthill Lumber stands out among the competition for a number of reasons. We are able to provide a large variety of wood-related products for any residential or commercial projects. We offer prompt and courteous deliveries and our knowledgeable staff is always available to advise you on choosing the best products for your project needs. Finally, we treat each customer's requirements with individual care and dedication. We boast large production capabilities while welcoming and accommodating custom orders.


Since 1951
Our History
Fonthill Lumber & Trusses was established in 1951 and became a part of the Alpa Lumber Group of companies in 2010.
Read more